Face Fit Tester Training Course Midlands
BSIF Fit2Fit Approved Course
Fit2Fit Training
Fit2Fit Approved Fit Tester Course in the Qualitative Method
Train the Tester
(often referred to as Train the Trainer)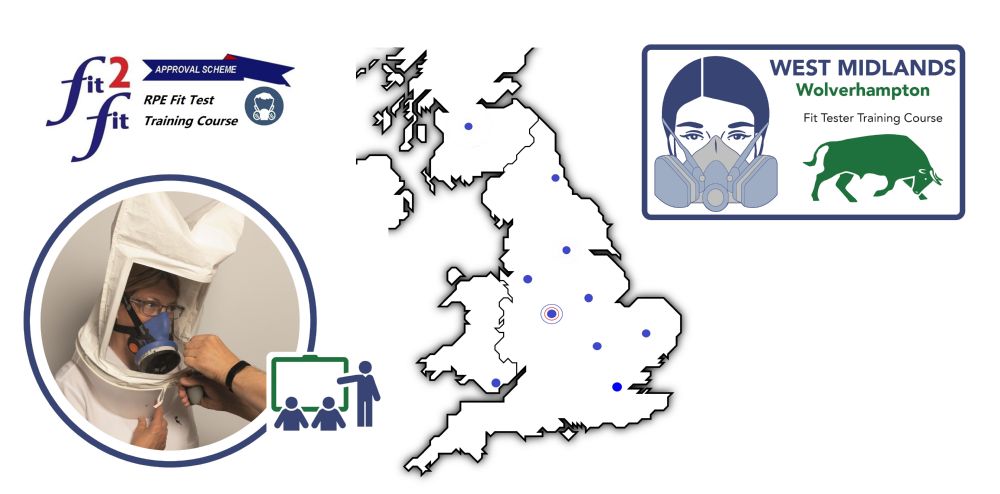 Midlands London North West North East North West
Yorkshire East Midlands Scotland
South West South Coast South Wales
RESPIRATOR RPE FACE FIT TESTER TRAINING COURSE
FULL day covering the 14 areas of competence in
Delivered by Fit2Fit Accredited Tester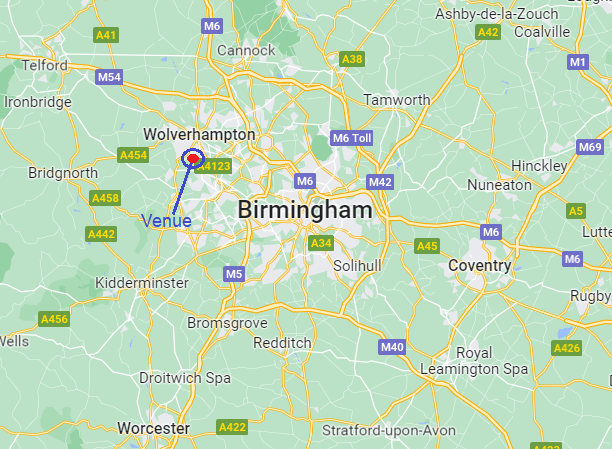 Ideal course for most parts of the Midlands including Leicestershire, Warwickshire, West Midlands, Northamptonshire, Oxfordshire, Staffordshire, Herefordshire, Worcestershire, Gloucestershire
Coventry, Telford, Northampton, Leicester, Rugby, Nuneaton, Birmingham, Tamworth, Evesham, Worcester, Warwick, Bromsgrove, Droitwich, Stafford Dudley, Wolverhampton, Leamington Spa. Worcester, Redditch, Cannock, Kidderminster, Hereford, Shrewsbury etc
Bob Jones Community Hub
Bromley Street, Wolverhampton, WV2 3AS
RPE Face Fit Tester Training Course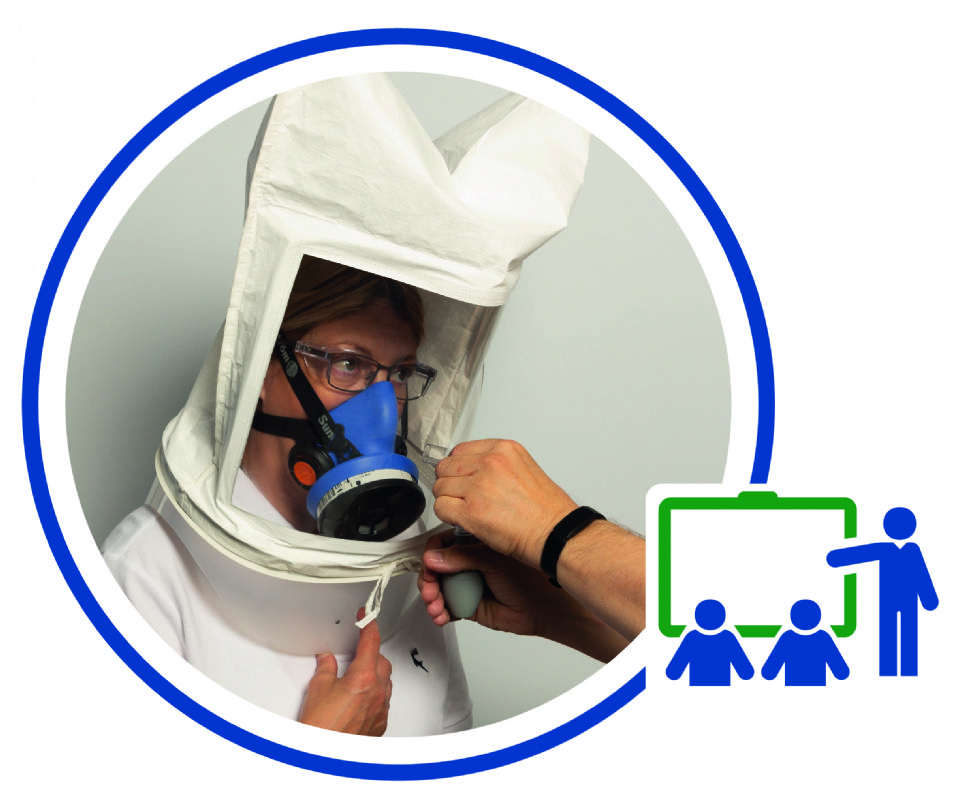 2023
Wolverhampton
Dec 12th - 1 place
2024
March 12th - 6 Places
May 14th - 6 places
BSIF Fit2Fit Approved Course £175 plus VAT
Fit Test Kit
Alpha Solway - £150.00 plus VAT
JSP - £150.00 plus VAT
3M - £170.00 plus VAT
To Book your course
Call or email us
07944 648167 01246 252307
info@aspiresafetyandhealth.co.uk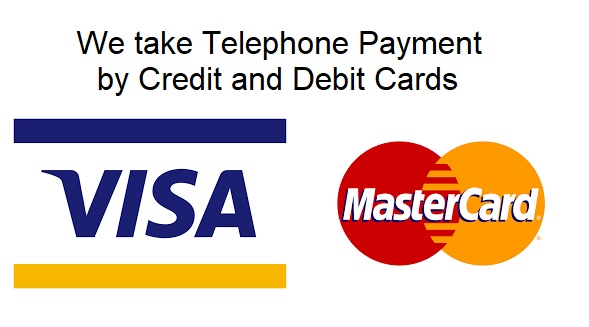 ​
For Qualitative Fit Testing of Disposable and Half Masks
FIT TESTING TRAIN THE TRAINER / TESTER
Learn how to confidently Face Fit Test Re-useable Half Masks
and Disposable Respirators on this FULL day course for
Qualitative Fit Testing of RPE
Including theory and plenty of practice to ensure you go away having
a solid understanding of RPE Respirator Qualitative Fit testing
in line with the competencies listed in HSE INDG479.
Delivered by an experienced Fit2Fit accredited Fit Tester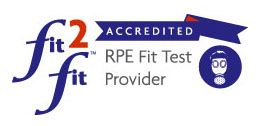 Wolverhampton Venue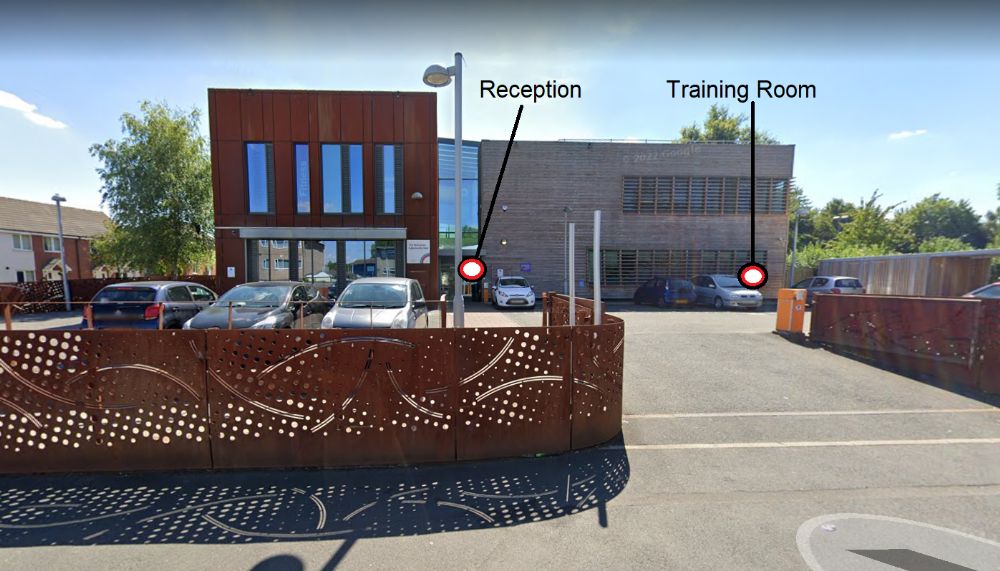 Face Fit Testing Training Course Dates at
MIDLANDS VENUE
Fit2Fit Training
2023
Wolverhampton
December 12th - 1 Place
2024
March 12th - 6 Places
May 14th - 6 Places
July 23rd - 6 Places
October 15th - 6 Places

​
OR THE FACE FIT TESTING TRAINING COURSE COULD BE
DELIVERED AT YOUR VENUE FOR UP TO SIX OF YOUR EMPLOYEES
PLEASE CALL OR EMAIL US FOR IN HOUSE TRAINING RATES
​ RPE RESPIRATOR FACE FIT TESTER TRAINING OPEN TRAINING DAY LOCATIONS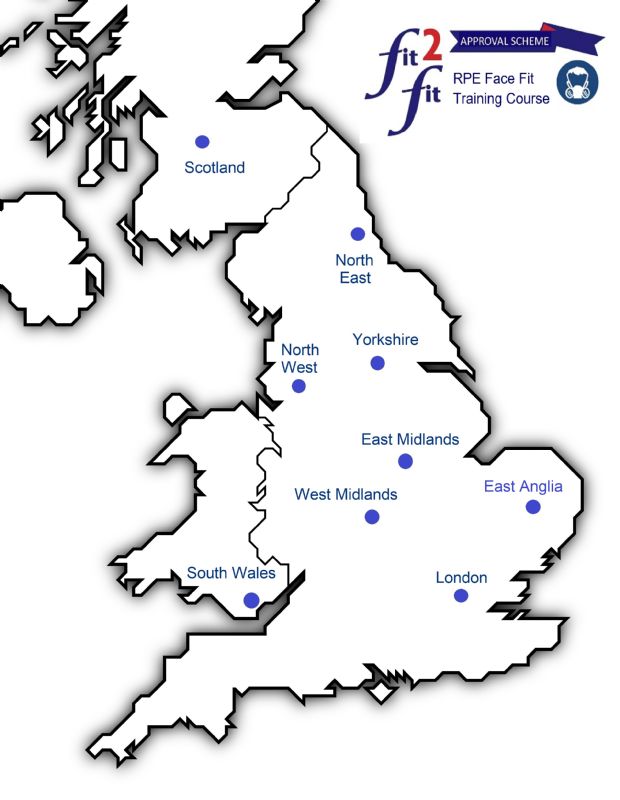 FACE FIT TESTER TRAINING COURSE
Content Includes
RPE Overview, maintenance and how it works
Full Practical Qualitative Fit Test Demonstration
Practice Fit Testing in Pairs
Respiratory Protective Equipment Limitations
Background to Face Fit Testing
Why protect and reduce risk from respiratory disease –
Moral & Health issues
Law, COSHH, Asbestos regs
Relevant Legislation / Guidance in Regards to RPE Fit Testing -
- HSE INDG479 & HSG53
Preparation of the face fit test Equipment
Face Fit Test Protocols and Procedures
Mask Fit Test Do's & Dont's
The Face Fit test Sensitivity Test
The 7 Face Fit Test Exercises
RPE Wearer ​Pre Use Fit Checks
Face Fit test Pass Levels
Mask Fit Test Failures and Re-Tests
Troubleshooting & Problem Solving during RPE Fit testing
Step by Step Group - Practical Face Fit Testing and Practice
Planning & Managing a Face Fit Testing Program
Managing Data and Test Documentation with templates
Practical RPE Face Fit Assessment
Multiple Choice Written Assessment
Introduction to the BSIF - Fit2Fit Scheme Accreditation
Questions and feedback
FIT TESTER TRAINING COURSE MIDLANDS VENUE
OR WE CAN COME TO YOU TO DELIVER THIS MASK FIT TESTING COURSE FOR GROUPS OF YOUR EMPLOYEES
CALL US FOR ON SITE RATES
Respiratory protective equipment and RPE Fit Testing Advice and Videos
Fit testing basics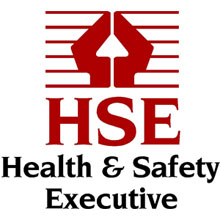 Introduction
Where RPE is used, it must be able to provide adequate protection for individual wearers. RPE can't protect the wearer if it leaks. A major cause of leaks is poor fit – tight-fitting facepieces need to fit the wearer's face to be effective.
As people come in all sorts of shapes and sizes it is unlikely that one particular type or size of RPE facepiece will fit everyone. Fit testing will ensure that the equipment selected is suitable for the wearer.
What you need to do
The best time to do fit testing is at the initial selection stage, when individual users can be given a choice of adequate models of RPE. You should ensure that the make, model, type and size of facepiece that they wore when they had their successful fit test is made available for their use. If an employee wears more than one type of tight-fitting facepiece, then each type of facepiece should be fit tested.
How to do it
RPE fit testing should be conducted by a competent person - you should take steps to ensure that person who carries out the fit test is appropriately trained, qualified and experienced, and is provided with appropriate information to undertake each particular task. The British Safety Industry Federation (BSIF) has introduced a scheme for fit testers, which may provide evidence to help you decide whether a fit tester is competent.
A note on facial hair
Many masks rely on a good seal against the face so that, when you breathe air in, it is drawn into the filter material where the air is cleaned. If there are any gaps around the edges of the mask, 'dirty' air will pass through these gaps and into your lungs. It is therefore very important that you put your mask on correctly and check for a good fit every time.
Facial hair – stubble and beards – make it impossible to get a good seal of the mask to the face.
If you are clean-shaven when wearing tight-fitting masks (ie those which rely on a good seal to the face), this will help prevent leakage of contaminated air around the edges of the mask and into your lungs. You will therefore be breathing in clean air, which will help you stay healthy.
If there are good reasons for having a beard (eg for religious reasons), alternative forms of RPE, that do not rely on a tight fit to the face, are available.
http://www.hse.gov.uk/respiratory-protective-equipment/fit-testing-basics.htm