COSHH awareness training
All our OPEN WORKSHOPS including COSHH Training for Nottingham & Derby include ample free parking, and light refreshments.
Training Events for 2018
COSHH TRAINING
Bramcote, Nr M1 Junction 25
For Nottingham & Derby
More 2017 dates to be confirmed shortly for your half day workshops
11th September 2018
08.30 - 14.30
COSHH TRAINING £ 60 pp
Book by using PayPal or Eventbrite
or
Call 07944 648167
email - info@aspiresafetyandhealth.co.uk
You will receive a VAT invoice PAID
This Venue is easy to find from the M1 Junction 25
​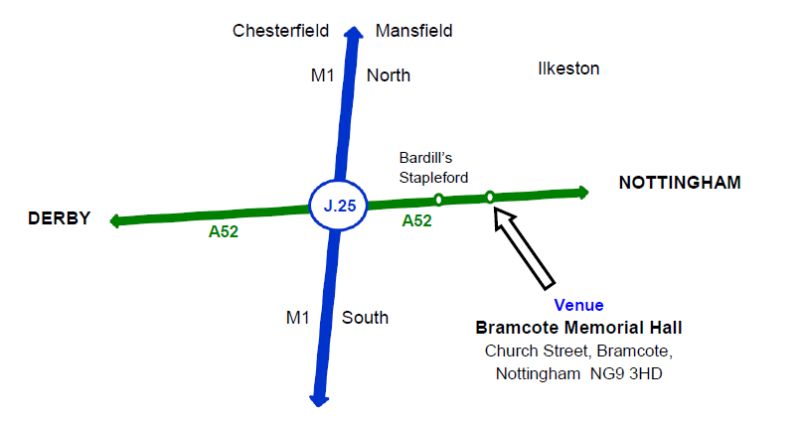 COSHH . Control Of Substances Hazardous to Health 2002 –
COSHH - Comprehensive Awareness Training
Duration 6 hours Delivered by qualified (NEBOSH L6 Diploma) Trainer (City & Guilds)
Training Workshop Aims
To gain awareness and knowledge in order to help us to,
Sufficiently contribute to the organisations control of substances hazardous to health
Confidently understand and contribute to the process of COSHH risk assessment and a culture of good practice
Attain Pass/Merit/Distinction certification
Objectives
To have a knowledge of;
COSHH Health and Safety legislation
Our responsibilities under legislation
Options in COSHH Risk assessment and management
To have answers to all of these questions;
What is COSHH
Why do we do need COSHH
What are substances hazardous to health
How do we best control substances and risk
What does a 'suitable and sufficient' COSHH risk assessment involve?
To test what we have learned;
Engage and contribute during the learning
Complete a multiple choice measurement of the learning.
Learning by delivery of
Tutor information, group activity and discussion, visual aids, dvd, powerpoint and workbook
To include;
Substance and hazard history
COSHH regulations
Other related law and regulation
Risk assessment – suitable and sufficient criteria
Material Safety Data Sheets and Procedures
Types of substance hazard and risk
Health effects
Identification, Information, Packaging, Labelling
Control and containment measures and practical implementation
Health surveilanceCOSHH hierarchy of control
Monitoring exposure
Health surveillance
Emergency and chemical spill procedures
Hazardous waste
HSE COSHH Essentials
To take away
Training workbook
Powerpoint notes
Certification (when passed)